Tomahawk Chiropractors Serving Your Needs
Get Natural Family Care at Hometown Chiropractic Center
Our patients always come first at Hometown Chiropractic Center. Tomahawk chiropractors, Dr. Bobbi Voermans and Dr. Kelley Rose Milcarek feel privileged to practice in and give back to the communities they grew up in. Your needs are our priority! In our warm, welcoming atmosphere, we provide the highest quality of chiropractic care for all ages, from children to seniors. We'll also educate you on how to take care of your body, so you can enjoy long-term health.
The Effects of Misalignment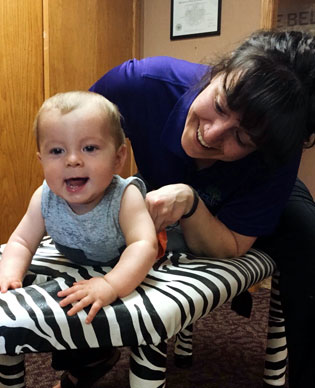 Your brain regulates the activity in your body by communicating through the spinal cord. When there is a misalignment or subluxation present, pressure is put on the surrounding nerves. It's a little like cell phone service. You always want to have a full signal. If you want your brain to talk to your body at its highest capacity, you need a subluxation-free spine. If there are subluxations present, your body will only have one or two bars of service!
Living Well and Pain-free
Many patients seek our help because they're in pain. Chiropractic care will help you to feel great again. It will also help your body function at its highest potential, so you can participate in the activities that you love. A healthy spine that's working at its full capacity will allow you to live the life you want! We welcome the families of Tomahawk to achieve their greatest levels of health. Contact us today to find out more! (715) 453-5365
Chiropractor Tomahawk, WI. Also Serving Rhinelander, Minocqua, Prentice and Merrill.