Meet Dr. Kelley Rose Milcarek
Joining the Hometown Chiropractic Center Team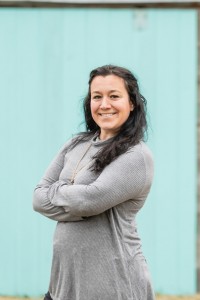 Dr. Kelley Rose Milcarek, formerly Embree, joined the Hometown Chiropractic Center team on May 8th, 2017 as a Doctor of Chiropractic.
After graduating from a high school in the western suburbs of Chicago in 2008, Kelley sought the small town, natural settings of Wisconsin. She earned her Bachelors of Science in Geoscience Environmental Analysis from the University of Wisconsin – Stevens Point in December 2011. Not even a year after graduation, Kelley recognized that she had a passion for helping and healing others. She enrolled at National University of Health Sciences (NUHS) in Lombard, Illinois, and earned her Doctor of Chiropractic in December 2016, graduating cum laude.
Even during high school and in her studies of the earth, Kelley always felt conflicted with the fact that conventional medicine targets symptoms, rather than causes. Her belief that there had to be better methods than pharmaceuticals led her to chiropractic treatments. Since starting her journey at NUHS, Kelley found a passion for chiropractic and all that it encompasses: subluxations, nutrition, lifestyle modifications, and the biggest thing often missing from traditional medicine….preventative care.
Kelley has lived all over the country in cities like Boca Raton, San Francisco, Cleveland, and most recently Chicago. But, she has always considered Wisconsin her second home. Growing up, her fondest memories were summer vacations in Land O' Lakes. Kelley loves spending time outdoors camping, hiking, or kayaking and loves exploring Wisconsin's lands and waters.
Outside the Office
Kelley's interests include traveling and music. She has been to over 15 countries (mostly in Central America and Europe), over half of the states in the United States (including Hawaii and Alaska), and over 300 live concerts (Umphrey's McGee being her favorite). She is very close with her family and is the oldest of 3 children. She also has two cats, McGee and Stella, that she has raised since kittens, and a cute chocolate lab, Willow. Kelley became a Milcarek when she married the love of her life on January 9th, 2021. She and her husband are proud homeowners in Tomahawk and enjoy gardening and fishing together.
Kelley is excited to share her knowledge and be an active member of the community. She is honored to be working with such dedicated, passionate women with such a strong sense of commitment to their community. Contact us today for an appointment!
---
Tomahawk Chiropractor Dr. Kelley Rose Embree | (715) 453-5365