Dr. Bobbi Voermans
A Frightening Prognosis and returning home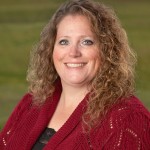 I have been back in my hometown for over ten years. I was diagnosed with RA in middle school and my life was forever changed. Doctors gave me a prognosis of being in a wheelchair for the rest of my life and my hopes of playing sports were crushed! After the doctors' prognosis, I started seeing a chiropractor. The chiropractic care I received helped me play sports all the way through college and inspired me to become a chiropractor myself. Later, my pregnancy complications and the birth of my two children led me to my passion of treating pre-natal women and the pediatric population.
I attended UW-Eau Claire to earn an undergraduate degree in biology and played softball for two years during my time there. I then attended NWHSU in Bloomington, MN to become a Doctor of Chiropractic. I am Webster Certified, have additional pediatric training and am trained in power lifting. She and her husband, Grant, love raising their two young girls on a farm in Tomahawk. Their family spends much of their time outside camping, four wheeling, playing softball and ice skating.
Supporting Our Community
Our office proudly supports Kinship of Tomahawk. We run the yearly 5k race for them and often work with their organization. Dr. Bobbi volunteer coaches softball and supports many area kids' activities. You can also hear her on a weekly radio show every Friday morning.
We can't wait to share the amazing health benefits of chiropractic with you and your family. Contact our office today!
---
Tomahawk Chiropractor Dr. Bobbi Voermans | (715) 453-5365