Hometown Chiropractic Center Tomahawk
Welcomes You!
Keeping You Moving
Dr. Bobbi Voermans has been offering natural chiropractic care to her hometown since 2009. Dr. Kelley Milcarek joined our Tomahawk team in May of 2017..
Chiropractic care removes restrictions to your nervous system, so your body can move and groove the way it should.
Family Health Care
We provide health care for many families in the Tomahawk community. We're passionate about treating kids.
Dr. Bobbi's path to chiropractic started when she was a kid, and she is eager to give back the love and inspiration she received when she was young.
Dr. Kelley's journey in chiropractic stared later in life when she learned about preventative and natural health care. Spreading this knowledge has become her passion and mission.
A healthy lifestyle that includes chiropractic care will give your body and mind optimal function.
The Hometown Chiropractic Center Mission
To educate and help as many people as we can, especially children. We are here to give love, serve and inspire through chiropractic care.
Help for Sports Injuries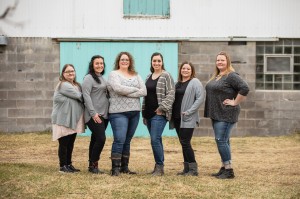 Dr. Bobbi was an avid athlete through college. People experiencing sports injuries have seen great success with chiropractic care. Your pain will be relieved, and we'll work with you to improve your performance. From helping high school athletes to those training for marathons and triathlons, we'll make sure you're aligned and able to give your all.
Get back to doing the things you love to do! Contact a chiropractor Tomahawk today.
---
Chiropractor Tomahawk WI | Hometown Chiropractic Center
Also serving Rhinelander, Minocqua, Prentice and Merrill.