Hometown Chiropractic Center Rhinelander
Welcomes You!
Providing Natural, Convenient Care
Reflecting our practice name, we are passionate about offering patients in our hometown drug-free, high-quality chiropractic care. Through this form of natural health care, we remove nervous system restrictions, so your body can move and function the way it should. At our chiropractic care center, we serve patients of all ages, from children to seniors.
As she grew up here in Rhinelander, Dr. Grace Zuiker Nash is delighted to care for those in the community that she loves. Patients who used to visit our Tomahawk practice can now enjoy the convenience of getting care in the Rhinelander and Minocqua communities where they live and work.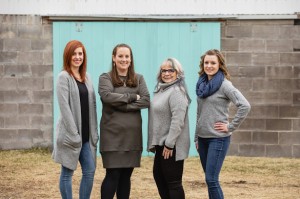 Get to Know Dr. Grace and Team
Dr. Grace recently got married to Jason Nash. They enjoy small town living. She also coaches the downhill ski team at James Williams Middle School and Rhinelander High School.
Additionally, she is on the radio every Friday and reads to children at various area schools. One of the ways Dr. Grace likes to give back to the community is by performing screenings at the local paper mill where her father used to work.
Our warm and friendly team members include Angel and Trina. Always smiling and helpful, they will go the extra mile to ensure that you are delighted with your experience here.
The Hometown Chiropractic Center Mission
To educate and help as many people as we can, especially children. We are here to give love, serve and inspire through chiropractic care.
If you'd like to enjoy improved function and overall better health, book an appointment with our chiropractor Rhinelander today!
---
Chiropractor Rhinelander WI | Hometown Chiropractic Center
Also serving Tomahawk, Eagle River, Sugar Camp, Crandon, and Three Lakes